In today's world, where environmental concerns are at the forefront of our minds, it's important for businesses to take responsibility for their impact on the planet. This includes print shops, which often rely on materials and processes that can be harmful to the environment. However, there are ways for print shops to be environmentally responsible and sustainable. Are you curious to know how print shops can adopt sustainable products and practices to reduce their ecological footprint and contribute to a greener future?
Print shops play a significant role in various industries, from marketing and advertising to publishing and packaging. However, the traditional methods and materials used in the printing industry can have negative consequences for the environment, such as deforestation, air and water pollution, and excessive waste generation. As a result, there is a growing demand for print shops to adopt sustainable practices and offer eco-friendly alternatives.
Sustainable Products
Sustainable products play a crucial role in promoting environmental responsibility in the printing industry. These products are designed and produced with the goal of minimizing their environmental impact throughout their entire lifecycle. By using eco-conscious materials, such as paper certified from sustainably managed forests and organic cotton, print shops can significantly reduce their environmental footprint.
Choosing paper certified from sustainably managed forests ensures that the raw materials used in printing are harvested responsibly, protecting biodiversity and ecosystems. Additionally, choosing organic cotton for fabric printing eliminates the use of harmful pesticides and promotes soil health.
Sustainable products in the printing industry possess certain qualities and characteristics that demonstrate a commitment to sustainability. These include durability, which reduces the need for frequent reprints and minimizes waste. Moreover, sustainable products exhibit excellent printability, allowing for high-quality printed materials without sacrificing environmental responsibility.
By opting for sustainable print shop products, print shops can actively contribute to environmental responsibility and help build a more sustainable future for the printing industry. Embracing this mindset and incorporating sustainable materials into print production can make a significant difference in reducing the environmental impacts associated with printing operations and promote a greener and more responsible industry as a whole.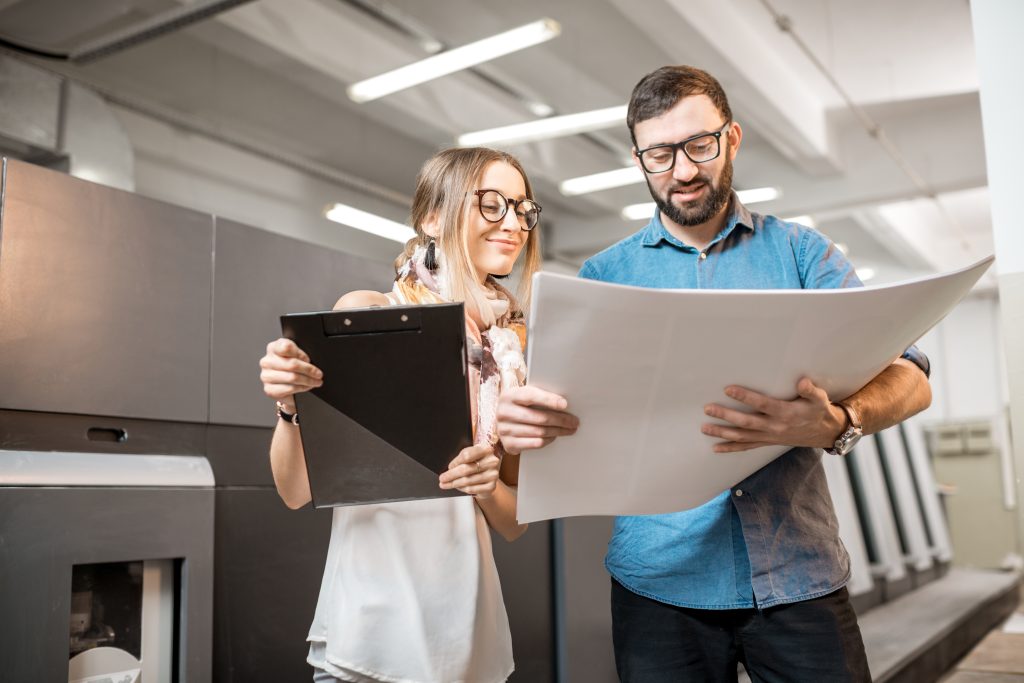 Sustainable Practices
Print shops can adopt several sustainable practices to reduce their environmental impact. Recycling and composting are two effective strategies that can be implemented. By properly recycling materials such as paper, cardboard, and ink cartridges, print shops can minimize waste and promote a circular economy. Composting organic waste, such as food leftovers and plant trimmings, helps divert waste from landfills and creates nutrient-rich soil for gardening.
Another sustainable practice is using recycled-content paper for printing packing slips, invoices, and other internal documents. This reduces the need for new paper production and supports the demand for recycled materials. Additionally, print shops can promote the use of digital communication and electronic documentation instead of relying solely on printed materials.
Reducing shipping transit to customers can also have a significant environmental impact. Print shops can consolidate shipments, use efficient transportation methods, and optimize delivery routes to minimize fuel consumption and greenhouse gas emissions.
Overall, implementing these sustainable practices can help print shops minimize their environmental impact while still meeting customer demands. By focusing on recycling, composting, using recycled-content paper, and reducing shipping transit, print shops can contribute to a more sustainable and eco-friendly printing industry.
Challenges to Sustainability in the Printing Industry
The printing industry faces significant challenges when it comes to environmental sustainability. The industry's environmental impacts are primarily linked to materials, energy consumption, and waste management.
Firstly, the production of paper products, such as packaging materials, contributes to deforestation and resource depletion. The demand for paper and ink requires the use of raw materials, such as trees and fossil fuels, which have a detrimental effect on the environment.
In addition, the energy consumption of print shops is substantial. Traditional printing processes, such as offset and lithographic printing, require large amounts of energy to power the machinery and run the operations. The energy-intensive nature of these processes contributes to greenhouse gas emissions and climate change.
Proper waste management is also a challenge for the printing industry. Ink waste, material waste, and chemical waste all pose significant environmental threats if not handled responsibly. The disposal of these wastes can lead to water pollution and ecological damage.
Printing companies face several challenges in adopting sustainable practices. The transition to sustainable printing technologies, such as digital printing and inkjet systems, may require significant investments in new equipment and technologies. Moreover, the market demand for sustainable printing products is not yet widespread, making it harder for print shops to justify the switch to sustainable practices.
Resource depletion and climate change are driving forces that necessitate sustainability in the printing industry. The excessive use of resources, such as paper and energy, contributes to resource scarcity and environmental degradation. Additionally, the industry's greenhouse gas emissions contribute to climate change, which poses significant risks to the planet's ecosystems and economies.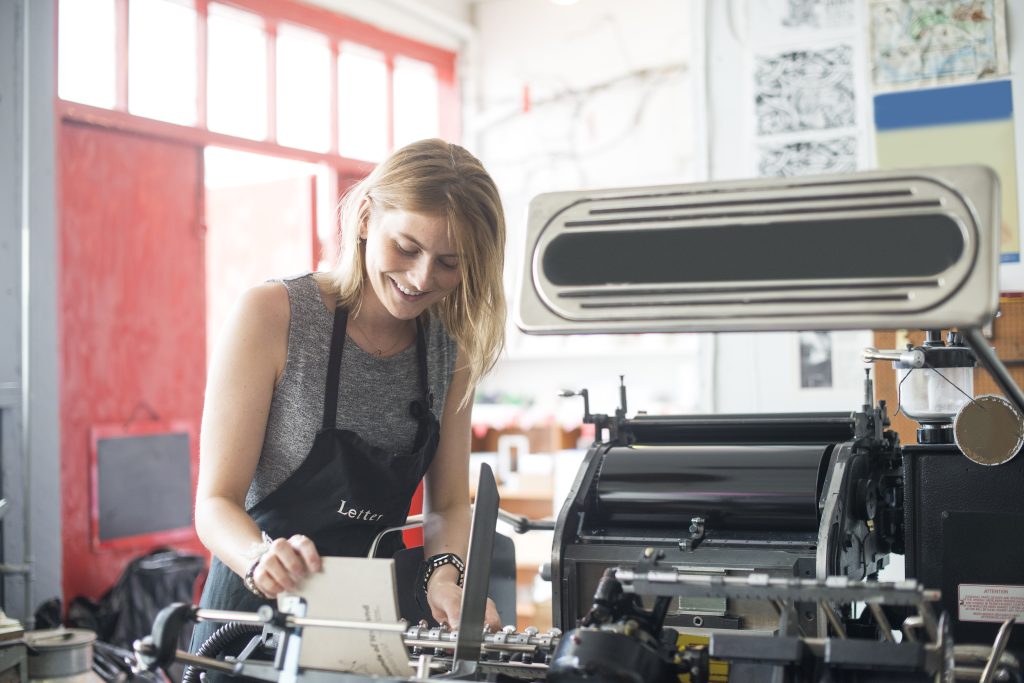 Conclusion
In conclusion, environmental responsibility in print shops is an important issue that should not be ignored. By using sustainable products and practices, print shops can reduce their environmental impact and ensure the health of our planet for future generations. Implementing sustainable practices doesn't have to be costly or difficult; it simply requires a commitment from shop owners to make conscious choices when selecting supplies and services. By taking the time to research green products and evaluate current practices, shop owners can make a positive difference in their local environment. With the right commitment, print shops can be successful both economically and environmentally.