As a print shop owner, one of the most crucial decisions you will make is selecting the right ink and toner cartridges. The quality of these cartridges directly affects the output of your print shop and the satisfaction of your customers. Therefore, it is essential to understand the different types of cartridges available, their compatibility with various printers, and how to choose the right ones for specific printing needs. In this buyer's guide, we will explore the essential aspects of ink and toner cartridges, providing you with the knowledge to make informed decisions for your print shop.
Understanding Ink and Toner Cartridges
When it comes to running a successful print shop, having the right ink and toner cartridges is essential. Understanding the different types of cartridges, their uses, and how they can affect the quality of your prints is important for any business owner or manager.
Ink cartridges are used in most printers and are available in both liquid and solid form. Liquid ink is usually stored in a container that
1. Ink Cartridges
Ink cartridges are commonly used in inkjet printers, which are popular for their ability to produce high-quality color prints. These cartridges contain liquid ink that is sprayed onto the paper during the printing process. It is vital to consider the type of ink used in the cartridge, as it can significantly impact the print quality and longevity. Dye-based ink is ideal for vibrant colors and photo printing, while pigment-based ink offers better resistance to fading and smudging.
2. Toner Cartridges
Toner cartridges are primarily used in laser printers and photocopiers. Unlike ink cartridges, toner cartridges contain a dry powder that is fused onto the paper using heat and pressure. The toner powder is typically made of tiny particles of plastic, carbon, and colorants. Laser printers are known for their fast printing speeds and sharp text quality, making toner cartridges a popular choice for businesses that require large volumes of printed documents.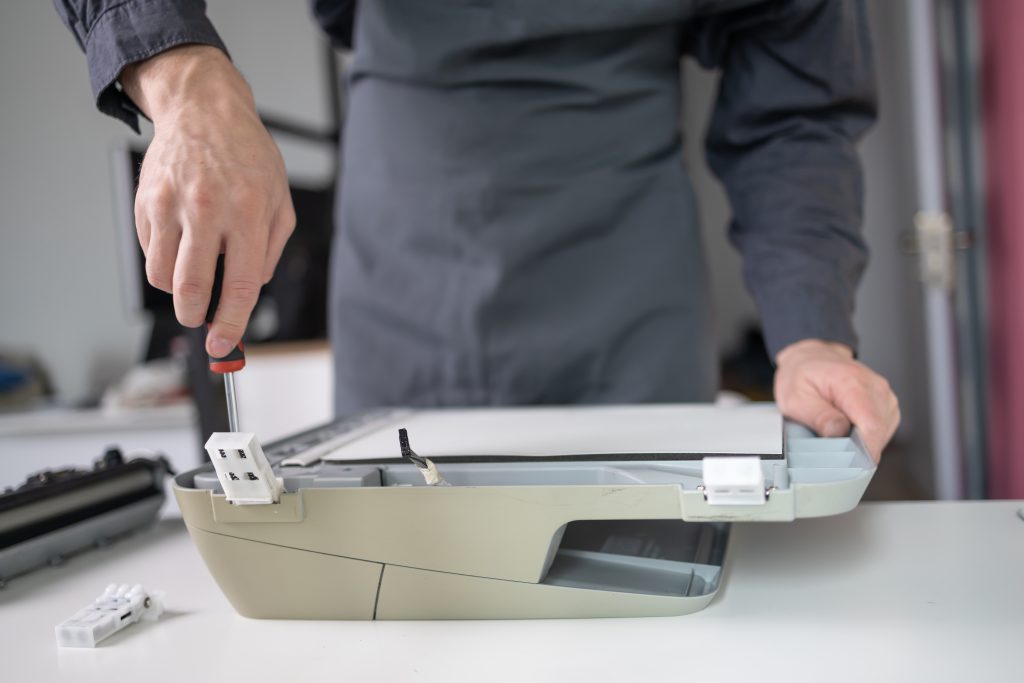 Compatibility and Printer Considerations
When it comes to buying ink and toner for your print shop, it is important to consider compatibility and printer considerations. It's essential to ensure that the cartridges you purchase are compatible with the printers you use in your shop. To save time and money, make sure that you purchase compatible cartridges for each printer model instead of having to buy multiple cartridges of different sizes for each individual printer.
1. OEM Cartridges
Original Equipment Manufacturer (OEM) cartridges are produced by the printer manufacturer themselves. These cartridges are designed to work seamlessly with specific printer models and are often considered the most reliable option. However, OEM cartridges can be more expensive than other alternatives.
2. Compatible Cartridges
Compatible cartridges are produced by third-party manufacturers and are designed to be compatible with specific printer models. These cartridges often offer a more cost-effective solution without compromising on quality. It is essential to ensure that the compatible cartridges you choose are compatible with your printer model to avoid compatibility issues.
3. Remanufactured Cartridges
Remanufactured cartridges are OEM cartridges that have been used, collected, and refurbished. These cartridges undergo a rigorous process of cleaning, repairing, and refilling before being resold. Remanufactured cartridges offer a more environmentally-friendly option while still maintaining quality. However, it is crucial to choose a reputable supplier to ensure the cartridges have been properly remanufactured.
Choosing the Right Cartridges for Specific Printing Needs
Print shop owners understand that investing in the right ink and toner cartridges is essential for producing high-quality prints. With a wide array of options available, it can be difficult to determine which cartridge will most effectively meet the printing needs of your business. When selecting an ink or toner cartridge, consider the following factors:
1. Text Documents
For printing text documents, such as letters or reports, laser printers with toner cartridges are the preferred choice. Laser printers offer fast printing speeds and sharp text quality, making them suitable for high-volume printing.
2. Graphics and Photos
If your print shop specializes in graphics and photo printing, inkjet printers with dye-based ink cartridges are recommended. Dye-based ink offers vibrant colors and is ideal for capturing the details and nuances of images.
3. High-Volume Printing
For high-volume printing needs, laser printers with high-capacity toner cartridges are the most efficient option. These cartridges can handle large print runs without frequent replacements, reducing downtime and increasing productivity.
Maintenance and Storage Tips
Proper maintenance and storage of ink and toner cartridges is essential for any print shop owner. Not only will it help ensure that your supplies last longer, but it can also save you money in the long run. Here are some helpful tips to keep in mind when storing and maintaining your ink and toner cartridges.
When storing ink and toner cartridges, make sure they are kept away from excessive moisture and heat. If stored in a cool, dry place, your cartridges should last longer.
Additionally, it is important to keep the cartridges clean and free of dust and debris. This can be done by regularly inspecting them for signs of wear and tear. If there are any issues, such as clogged nozzles or worn parts, replace the cartridge immediately to avoid further damage to your printer.
Finally, it is important to use and install the cartridges according to manufacturer instructions. This will help ensure that you get the most out of your supplies and that they work efficiently with your printer model.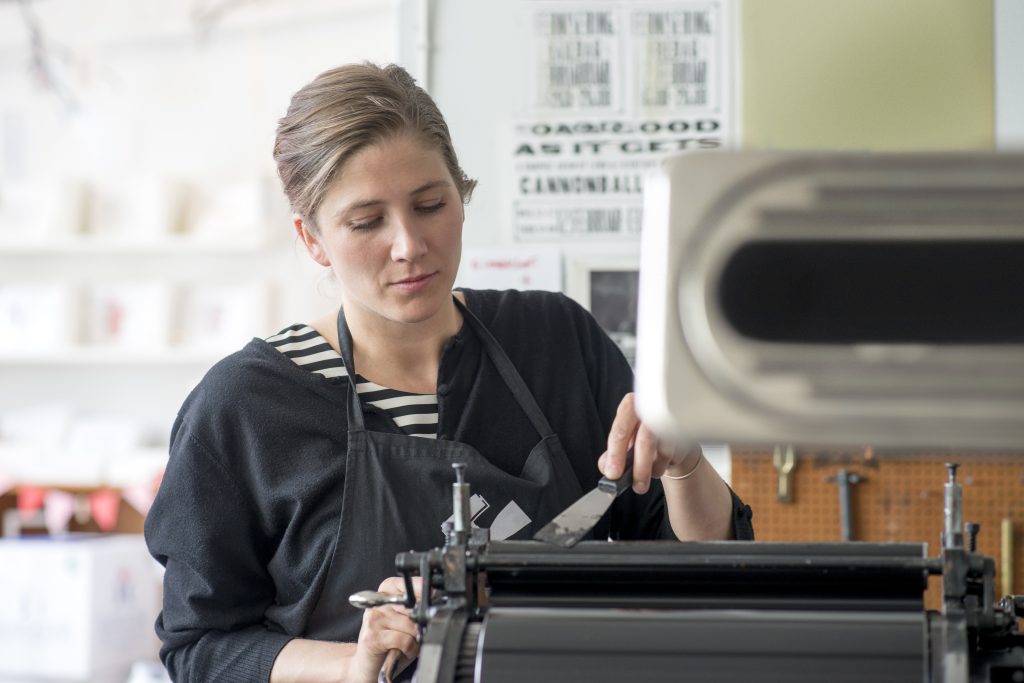 Conclusion
Selecting the right ink and toner cartridges is a critical decision for print shop owners. Understanding the different types of cartridges, their compatibility with printers, and how to choose the right ones for specific printing needs is vital for producing high-quality prints and satisfying customers. By considering factors such as ink type, cartridge compatibility, and printer requirements, print shop owners can make informed decisions that optimize their printing operations. With the knowledge gained from this buyer's guide, you are equipped to navigate the ink and toner market confidently and ensure the success of your print shop.