In the world of printing, choosing the right paper is crucial for achieving the desired results. The type of paper you select can greatly impact the overall quality, durability, and appearance of your printed materials. There are several factors to consider when choosing the perfect print media, such as the type of printing process, the intended use of the printed pieces, and the target audience. Different types of printing papers are available to suit various needs, including coated papers for vibrant colors and sharp images, uncoated papers for a more natural look and feel, and specialty papers for unique finishes and textures.
By understanding the importance of choosing the right paper and considering these factors, you can ensure your printed materials, whether it be brochures, business cards, or posters, are of the highest quality and effectively communicate your message.
Why is it Important to Choose the Right Paper?
Choosing the right paper is essential as it can greatly impact the reception and perception of your work. The paper you choose has the power to convey the quality, tone, and style of your printed materials, making it a critical aspect of any design project.
One of the main benefits of selecting the right paper is the tactile experience it offers. Different papers have varying textures and finishes, each providing a unique feel when touched. This tactile aspect adds an extra layer of quality and sophistication to your work, creating a memorable and engaging experience for your audience.
Furthermore, the choice of paper can also reflect personal preferences. If you favor a certain look or texture, selecting the appropriate paper is crucial in achieving your desired aesthetic. It allows you to express your style, making your work more authentic and representative of your vision.
Practicality is another important consideration when choosing paper. The right paper should be suitable for the intended purpose and distribution of your project. For example, if you are creating promotional brochures that need to withstand constant handling, a durable card stock would be a wise choice.
Additionally, project requirements and budget should also be taken into account. Depending on the scope and nature of your project, different papers may be more suitable than others. It's important to find a balance between quality and cost-effectiveness to ensure that your materials meet your project's objectives without exceeding your budget.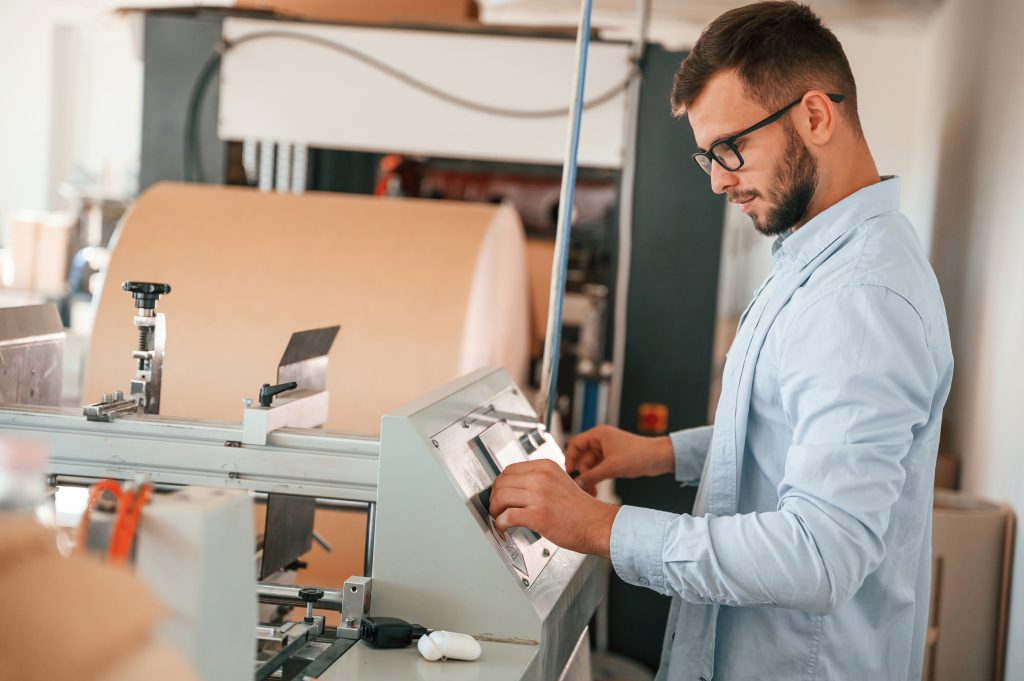 Types of Printing Papers
When it comes to printing, there are several types of papers commonly used in the industry. Each type has its own characteristics and purposes, which can significantly impact the final print quality and appearance.
Glossy paper is a popular choice for printing high-resolution images and vibrant colors. Its smooth surface allows the ink to sit on top, resulting in sharp and vibrant prints. Glossy paper is often used for photographs, brochures, and promotional materials, where visual impact is crucial.
On the other hand, matte paper has a non-reflective surface that gives a softer and more subdued look. It is ideal for projects that require a more professional or elegant appearance, such as business cards, stationery, and fine art prints. Matte paper is also preferred for materials that need to be easily readable, as it does not produce any glare.
Textured papers, as the name suggests, have a tactile surface that adds depth and character to printed materials. They can have a variety of finishes, including linen, felt, and canvas textures. Textured papers are commonly used for invitations, wedding stationery, and creative projects that aim to evoke a certain mood or theme.
In addition to these commonly used printing papers, there are also specialty papers available. For example, metallic paper has a glossy and shimmering surface that enhances the appearance of metallic inks and foil stamping. Recycled paper is an eco-friendly option, made from post-consumer waste paper. It is often used for environmentally conscious projects.
When selecting the right printing paper, it is important to consider the desired outcome, the type of project, and the intended audience. By understanding the characteristics and purposes of different types of printing papers, you can make an informed decision that ensures the best print quality and appearance for your project.
Choosing the Right Weight and Thickness for Your Print Job
When it comes to choosing the right paper for your print job, weight and thickness are important factors to consider. The weight refers to how heavy the paper is, while the thickness pertains to how bulky or thin it feels.
The weight and thickness of the paper can impact both the durability and appearance of the final printed material. Heavier and thicker papers tend to be more durable and resistant to wear and tear. They are ideal for projects that will be handled frequently, such as business cards or postcards. On the other hand, lighter and thinner papers may be more susceptible to damage and may not hold up as well over time.
In terms of appearance, heavier and thicker papers often convey a sense of quality and professionalism. They can add a certain level of sophistication to your print materials, making them suitable for corporate documents or high-end brochures. Lighter and thinner papers, on the other hand, can provide a more economical and casual feel, which may be more appropriate for flyers or personal projects.
When it comes to paper weight and thickness options, there is a wide range to choose from. Common weight options for printing papers include 20 lb. bond, 24 lb. bond, and 32 lb. bond. Thicker options, such as 100 lb. cover or 120 lb. cover, are often used for projects that require extra sturdiness or a premium feel.
When selecting the appropriate weight and thickness for your print job, it is important to consider your target audience and the purpose of the materials. Think about who will be receiving the printed items and what impression you want to make. For formal documents or professional marketing materials, a heavier weight and thicker paper may be more suitable. For more casual or cost-conscious projects, a lighter weight and thinner paper may suffice.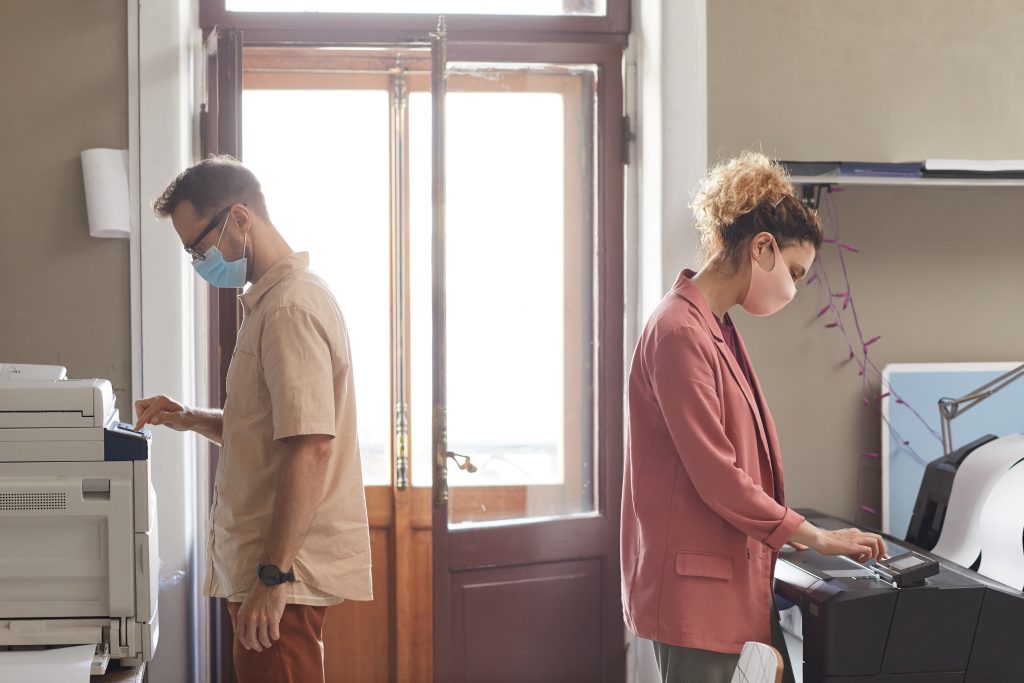 Conclusion
In conclusion, choosing the right paper for your print job is essential as it can greatly impact the overall quality and effectiveness of your materials. Factors such as weight and thickness play a significant role in durability and appearance. It is important to consider your target audience and the purpose of the materials when making your selection.
Ultimately, the decision should be based on personal preference and the specific requirements of the project. Whether you opt for a heavier and thicker paper for a professional and polished look, or a lighter and thinner paper for a more casual and cost-conscious feel, the choice is yours.