Are you constantly struggling with managing your printing supplies inventory? Do you find yourself running out of ink or paper at the most inconvenient times? It's time to implement effective strategies to improve efficiency and save costs in your printing supplies management.
Printing supplies, such as ink cartridges and paper, are essential for any business or organization that relies heavily on printing. However, inefficient management of these supplies can lead to unnecessary expenses and disruptions in workflow. Many businesses overlook the importance of proper inventory management and end up facing various challenges.
Analyzing Customer Demand and Excess Stock Levels
Analyzing customer demand and excess stock levels plays a vital role in efficient printing supplies inventory management. By understanding customer demand, business owners can make informed decisions, avoid unnecessary costs, and optimize inventory levels.
Excess stock refers to inventory items that exceed customer demand. This can occur due to various factors, including market conditions, supply chain disruptions, and changes in customer demand. Regularly analyzing excess stock levels is essential to identify opportunities for improvement and reduce storage costs.
By analyzing customer demand, businesses can accurately forecast sales and avoid holding excess stock. This approach to inventory management ensures that the right amount of supplies is available at the right time, preventing unnecessary costs associated with excess or obsolete stock.
To effectively analyze customer demand, businesses can employ strategies such as sales forecasting and inventory optimization. Sales forecasting involves analyzing historical data and market trends to predict future demand. This allows businesses to adjust inventory levels accordingly and make proactive purchasing decisions.
Inventory optimization involves using real-time data and demand forecasting to determine the optimal levels of inventory needed to meet customer demand while minimizing costs. It helps businesses strike the right balance between ensuring sufficient stock to satisfy customer needs and avoiding excess stock holding.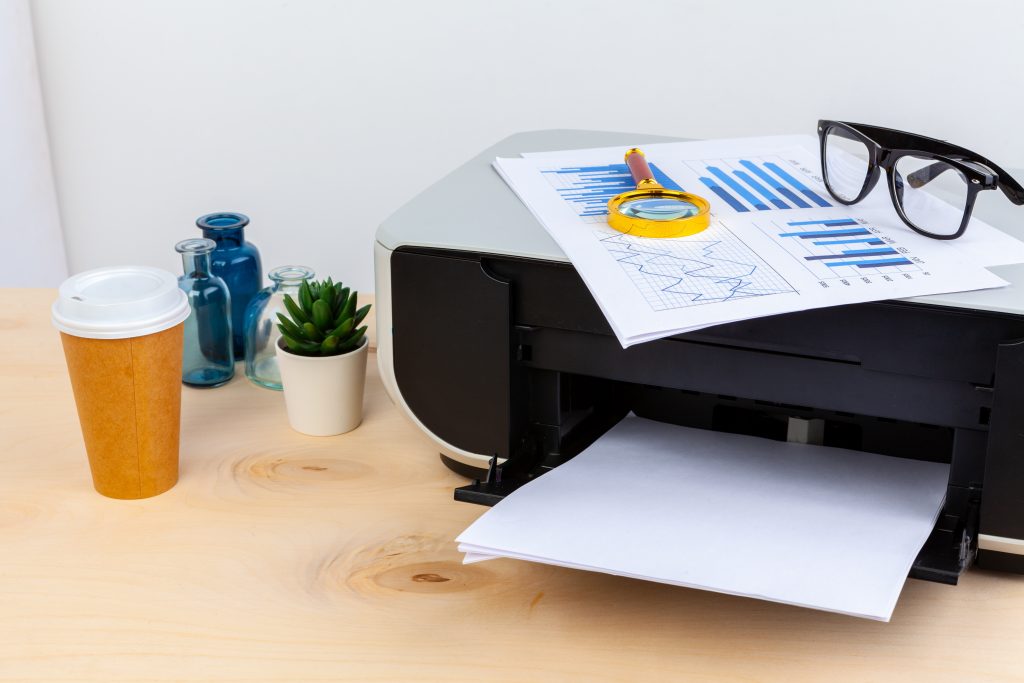 Utilizing Real-Time Data and Data-Driven Decisions
Utilizing real-time data and making data-driven decisions play a vital role in improving inventory management. By leveraging real-time data, businesses can gain valuable insights into inventory levels, customer demand, and supply chain dynamics. This enables them to make informed decisions that increase operational efficiency and minimize costs.
One way to ensure accurate and up-to-date inventory information is by utilizing perpetual inventory management software. This software automatically tracks inventory levels in real time, eliminating the need for manual tracking and reducing the risk of human error. With perpetual inventory management software, businesses can easily monitor and manage inventory across multiple locations, streamline the ordering process, and optimize stock levels.
Real-time data also improves order fulfillment speed and maximizes operational efficiency. By having access to real-time information on inventory levels, businesses can minimize stockouts and backorders, ensuring that customers' orders are fulfilled promptly. This not only improves customer satisfaction but also reduces the risk of lost sales and the costs associated with rush orders or expedited shipping.
Furthermore, real-time data allows businesses to identify trends and patterns in customer demand, enabling them to forecast demand more accurately. With this information, businesses can adjust inventory levels proactively, ensuring they have the right amount of stock available to meet customer needs. This prevents excess inventory holding and helps optimize cash flow.
Setting Reasonable Inventory Levels and Regularly Monitoring Them
Setting reasonable inventory levels and regularly monitoring them are essential for efficient inventory management.
To begin, businesses should establish optimal inventory levels based on historical sales data, market trends, and customer demand. This ensures that they have enough stock to meet customer demands without excessive inventory costs. Periodic inventory management, such as setting par levels for each item, helps keep inventory at optimal levels.
Regular inventory checks play a vital role in maintaining accurate inventory records. By conducting physical counts on a regular basis, businesses can identify discrepancies between the system and actual stock levels. This helps prevent stockouts, dead stock, spoilage, misplaced items, and theft, as any issues can be promptly addressed.
Barcode scanners and optimized warehouse layouts aid in accurate inventory counts. Barcode scanning simplifies and expedites the stock tracking process, minimizing human error. Optimized warehouse layouts ensure items are properly organized, making it easier to locate and count inventory quickly and accurately.
Additionally, businesses can employ the method of cycle counts – regularly counting a portion of the inventory on a scheduled basis. This provides a snapshot of inventory accuracy and highlights any discrepancies or issues that need to be addressed. Unscheduled spot checking can also be beneficial, as it allows for random checks throughout the year.
Ensuring Accuracy in Your Records
Ensuring accuracy in inventory records is essential for efficient and cost-effective inventory management. Here are key strategies and best practices to achieve this:
Regular Inventory Checks: Conducting regular physical counts is crucial for maintaining accurate records. By comparing physical stock levels with the system, businesses can identify discrepancies and address issues promptly.
Advanced Software: Utilizing advanced inventory management software allows for seamless cross-checking between records and physical inventory. This software automates the reconciliation process, reducing the chance of human error and ensuring accuracy.
Barcode Scanning: Implementing barcode scanning technology simplifies and expedites the stock tracking process. Barcode scanners minimize human error during data entry, leading to more accurate inventory records.
Real-Time Data: Real-time data plays a vital role in maintaining accuracy. By continuously updating inventory records, businesses have up-to-date information on stock levels, enabling informed decision-making and preventing stockouts or excess inventory.
Analytics and Reporting: Leveraging analytics and reporting tools provides valuable insights into inventory trends and patterns. By analyzing this data, businesses can make data-driven decisions to optimize inventory levels and reduce waste.
Minimizing Storage Costs and Unnecessary Costs
Minimizing storage costs and unnecessary costs in inventory management is crucial for the overall efficiency and cost savings of a business. Here are some strategies to consider:
Optimize Inventory Levels: Accurate demand forecasting is key to balancing stock availability with inventory costs. By analyzing historical data and market trends, businesses can estimate customer demand more accurately. This helps in avoiding excess inventory, reducing storage costs, and preventing stockouts.
Just-in-Time Inventory: Adopting the just-in-time (JIT) approach allows businesses to receive inventory shortly before it is needed. This eliminates the need for excess stock and reduces storage costs. However, it requires an efficient supply chain and strong relationships with suppliers to avoid delays.
Efficient Warehouse Layout: An organized and optimized warehouse layout can significantly reduce storage costs. Utilizing vertical space effectively, using shelves and storage systems that maximize storage capacity, and implementing proper labeling can lead to better space utilization and minimize unnecessary costs.
Regular Inventory Audits: Conducting regular inventory audits helps identify obsolete or slow-moving stock. By removing these items from the inventory, businesses can free up storage space and reduce unnecessary costs.
Streamline Supply Chain: Collaborate with suppliers to establish efficient supply chain practices. This includes improving communication, utilizing technology for real-time data sharing, and reducing lead times. Efficient supply chain management helps minimize storage costs and ensures timely delivery of goods.
By implementing these strategies, businesses can significantly minimize storage costs and unnecessary costs in their inventory management practices, leading to improved operational efficiency and cost savings.
Streamlining the Entire Supply Chain to Improve Operational Efficiency
Streamlining the entire supply chain is crucial for improving operational efficiency and reducing costs in supply chain management. By implementing cost-reduction strategies and optimizing processes, businesses can achieve a more efficient and effective supply chain.
To start, it is important to analyze costs related to overhead, customer service, planning, and logistics. Tracking data points related to incoming deliveries, outgoing shipments, and sales is essential in identifying areas for improvement. Real-time data enables businesses to make data-driven decisions and respond promptly to changes in demand and supply.
Efficiency can be further enhanced by involving personnel from every department in the analysis. By gathering input from various stakeholders, potential inefficiencies can be identified and addressed. Issues such as delays in production, inventory inaccuracies, or transportation bottlenecks can be mitigated through collaborative problem-solving.
Businesses have the potential to enhance supply chain efficiency through the utilization of technologies such as barcode scanning and inventory management systems. Additionally, cultivating positive relationships with suppliers can aid in reducing lead times and stockouts, ultimately leading to an improvement in overall supply chain performance.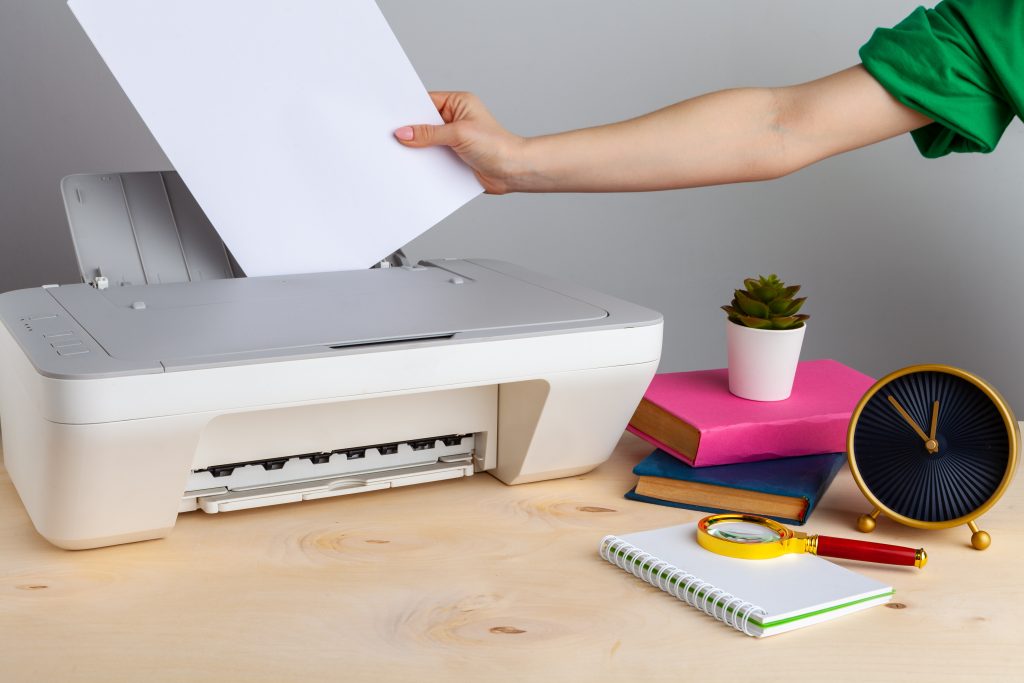 Conclusion
In conclusion, a well-managed printing supplies inventory management strategy is essential for reducing costs and increasing efficiency. By employing the strategies discussed in this article, companies can reduce inventory costs, improve customer satisfaction, and minimize production downtime. Additionally, effective tracking of inventory and usage data can help organizations determine when it is beneficial to switch to different suppliers or purchase models with improved features. Ultimately, these strategies will help companies save money and maximize their printing supplies inventory management efficiency.